Florida Panthers: Should Dale Tallon Consider Trading Owen Tippett?
A fresh batch of new faces have joined the team on July 1st, the Florida Panthers have stayed true to their word and are going all-in. Expectations have never been higher in Sunrise, and the Cats are looking like a real threat.
With raised expectations comes a new level of pressure on Panthers management. If they are genuinely in "win now mode," would it make sense to move one of their most promising prospects in Owen Tippett for more immediate help?
I know a lot of Panthers fans will likely shudder at the idea of trading away someone as hyped up the way Tippett has. However, it's still very unclear how he will perform in the big show, and the Panthers have done well to stock their prospect pool full of forwards with high offensive upside.
Grigori Denisenko, Aleksi Heponiemi, and Serron Noel are all on the brink of breaking into the league and show signs of being impactful at the NHL level. If sacrificing Tippett means instantly upgrading the current roster, Panthers GM Dale Tallon should consider it.
It's hard to say what the Cats could get in return. Tippett is unproven but has tremendous upside. Just for fun, let's take a look at two teams that may be well suited to strike a deal for Tippett.
The first team that jumps off the page the Vegas Golden Knights. They are in deep salary cap trouble and would probably welcome the chance to take on the cheap entry-level deal attached to Tippett.
For the Florida Panthers, Vegas may be a perfect trade partner. According to Jesse Granger of the Athletic, the Golden Knights are shopping the rights to Russian forward Nikita Gusev.
Gusev has spent the last ten years in the KHL playing the past four seasons with St. Petersburg SKA. He tore the league to shreds last year with 82 points in 62 games and is poised to be an impact player at the NHL level.
He's an RFA meaning the Panthers would be trading for his rights and he would still have to be signed to an NHL deal. There are rumors that he's looking for around $3-4M per year which is a very reasonable asking price for a potential top-six forward.
For more information on Nikita Gusev and why the Panthers should make a move to acquire him, check out Cal Friedman's article on The Rat Trick titled "Florida Panthers Should Consider Making a Move for Nikita Gusev."
The most appealing part about shipping Tippett off to Vegas is that the Golden Knights would have to give up more than just the Russian forward. Any possible trade could include someone like Vegas' Cody Eakin.
Eakin has a cap hit of $3.85M with only one year remaining on his contract. The Knights would probably be thrilled to shed his salary.
If not Cody Eakin, could Ryan Reaves and his $2.775M annual price tag be involved in a deal? He too has just one year remaining on his contract and is arguably the toughest man in the NHL.
Either way, Tallon would be doing Golden Knights GM George McPhee a favor by helping out their cap situation and it would only make sense to send away one of the Panthers' top prospects if the return was fruitful.
Might the Panthers convince Knights management to throw in a draft pick or budding defensive prospect as part of the return?
I for one would welcome a Tippett trade if the return included 20-year-old defenseman Nic Hague.
Hague was drafted 34th overall in 2017, and was a strong presence on the blueline for Vegas' AHL affiliate, the Chicago Wolves, putting up 32 points in 75 regular season games. I know those numbers don't scream top-four NHL defenseman, but his defensive capabilities are also enticing.
Outside of the regular season, Hague played a pivotal role in the Wolves' trip to the Calder Cup Final as he recorded 11 points in 22 games. Chicago ultimately lost the series to the Charlotte Checkers in five games, but the experience of a deep playoff run is loaded with valuable learning opportunities.
And last, but certainly not least, he is a left-handed defenseman of which the Panthers have very few. If his defensive game blossoms and he takes the next step in his development, he could be a perfect fit for right-handed Panthers stud Aaron Ekblad in the near future.
If not Vegas, which other teams could be possible suitors?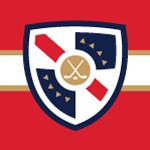 Want your voice heard? Join the The Rat Trick team!
Write for us!
The Edmonton Oilers are another organization worth contacting. The former 4th overall pick in the 2016 NHL Draft, Jesse Puljujarvi, has openly requested a trade and is looking for a fresh start.
He's just one year older than Tippett but is no doubt more NHL ready than the Panthers' prospect.
Sure, his first three years in the league have underwhelmed many, but there's something to say about the way he's been deployed in Edmonton. The Oilers have unquestionably hindered his development, and he still has so much more to give.
At 21-years-old, there's a ton of room for him to grow and at 6-foot-4, 225 lbs, he has a sizeable NHL-sized frame. Puljujarvi could slide into Florida's roster next year, and there's the possibility that he could come up big if injuries once again strike the Panthers' top six.
With free agent frenzy starting to mellow out and teams seemingly slowing down when it comes to trade discussions, who knows what NHL GMs may be thinking.
I have always been a firm believer that drafting and developing talent is the best way forward, but when you look at where the Panthers are in their cycle, it's not crazy to think that trading Tippett could be a beneficial move.
There's no wrong way of looking at the case at hand. If Florida keeps Tippett to see how he develops, that's great.
He may turn into the consistent goal scorer Dale Tallon was hoping for when he drafted him 10th overall in 2017. Although, if they trade him, they could quickly get another piece of the puzzle that would contribute right away.
One fact that should not be taken lightly is just how stacked the Panthers' cupboard of offensive prospects is. Trading away Owen Tippett wouldn't be the end of the world, and if the Cats receive an instant upgrade to their current roster, they should explore the possibility.