Florida Panthers: How Badly Do They Need Sergei Bobrovsky?
Heading into next season, the Florida Panthers badly need a new starter who can make an impact immediately.
For the last few seasons now, the goaltending concerns have failed to be addressed. Roberto Luongo and James Reimer have been the Florida Panthers' tandem for three years and neither of them has been able to get the team over the hump.
The usual concerns are that Luongo is frequently injured, out for an extensive amount of time while Reimer is either hurt or just playing inconsistently.
This had led to the Panthers having no real goaltender to truly rely on throughout the course of a season. Sure, they've had Harri Sateri and even Sam Montembeault to lean on at certain times, but none of them played to the extent as the aforementioned two.
With GM Dale Tallon recognizing that he needs to acquire or sign a goaltender this summer to get the team back where they need to be, there's a certain individual on the open market who the Cats have been linked to for quite some time now.
Haven't guessed who? I find that very hard to believe, but if you haven't, it's Sergei Bobrovsky. Bobrovsky, who's 30 years of age, recently played for the Columbus Blue Jackets but will now hit the open market in July.
Bobrovsky, who's regarded as one of the top netminders in the game today, is unquestionably the best goaltender on the market this summer. Anyone who lands his services is gaining a true No. 1 starter who can make a difference at any time.
Given his underwhelming play with the Blue Jackets this past season (.913 SV%, 2.58 GAA), it's understandable for those who want the Panthers looking away, considering the price tag that he comes with.
Expected to land a contract in the seven-year field, many teams may be put off by this hefty demand. Regardless, though, that shouldn't push the Panthers to the side when it comes to the negotiation period.
The Panthers, who don't own a true starter on their roster, could definitely use a Bobrovsky-type goaltender. The price may be a little expensive, but the Cats have cap space to work with this summer.
Sure, paying him until he's 37 is problematic and can lead down to another unmovable contract like Roberto Luongo's. However, if that's really the only concern the Panthers have when pursuing Bobrovsky, I don't think it's as bad as some make it seem.
If the Panthers have to go down the seven route to obtain his services, they can get creative with the contract and front load it for the first few years, ensuring that they're paying him top dollar through the remainder of his good years.
Also, this will ensure that as the Panthers move deeper into his contract over the years (assuming they land him), they won't have to pay him as much once he reaches the age of 34/35 and his cap hit will be significantly lower than what it started at when he first signed the contract.
If the Panthers are really against the idea of handing him a seven-year contract, then they could offer him a lower-term deal (like five or six years), paying him exactly what he wants in exchange for a lower term.
This could work, of course, and while the Panthers would be getting out of this deal quicker, they would have to pay more while their cap takes more of a hit.
In this case, they wouldn't be able to spread out the contract and would have to pay him exactly what he wants in all years of that supposed deal.
If, for say, that the Panthers wanted to avoid Bobrovsky altogether and viewed him as just "too expensive," the other route they could head down while addressing their goaltending concerns would be to approach the next best option: Semyon Varlamov.
Personally speaking, I would prefer Bobrovsky between the two, but Varlamov is no slouch and can certainly step in and play the starting role.
At age 31 – a few months older than Bobrovsky – Varlamov serves as the cheaper alternative on the open market this summer and would command less of a deal than his Russian compatriot.
While Bobrovsky is expected to receive his seven-year deal if his rights don't get acquired before July 1st, Varlamov, on the other hand, is only expected to land a deal in the five-year range.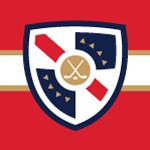 Want your voice heard? Join the The Rat Trick team!
Write for us!
If the Panthers, for hypothetical reasons, think that they're getting more bang for their buck out of Varlamov and his requested deal, then this option could totally work for both parties alike.
Although, it's worth mentioning that the Panthers haven't been rumored to be on Varlamov's radar, and instead, have been extensively linked to the biggest goalie whale this summer: Bobrovsky.
While there are certain decisions and options that need to be weighed by front office and management, the unquestionable answer here is that the Panthers cannot go into next season with their previous goalie tandem.
The Panthers have to sign one of Bobrovsky or Varlamov, or if not, have to really get creative through the trade market.
From what the signals are suggesting, the Panthers are not only frontrunners to land Bobrovsky's services but they are highly expected to do something of some sorts during this summer's free agency period.
But back to the question: how badly do the Florida Panthers need goaltender Sergei Bobrovsky? Answer: badly, and while he may have some flaws in his game, the Panthers need to do all in their power to find an option that works for the organization's cap while finding a way to lure him down to South Florida.
Because in the end, the Panthers cannot afford to go down the same route as they did last season with goaltending. With Quenneville now managing the bench, it's time to provide both him and the team with a true starting netminder.
What better way to do so then to approach one of the league's best this summer. After all, it's not often that you find one of the best goaltenders in the world as a UFA.