Florida Panthers: Recapping Mike Hoffman's Successful First Stint in Sunrise
Last offseason's big acquisition, right-winger Mike Hoffman, was exactly what the doctor ordered for the Florida Panthers in 2018-19.
Mike Hoffman led the Cats in goals, with 36 in his debut season in Florida, as well as the fifth most goals in a single season in franchise history.
This tally put Hoffman in the Florida Panthers' record books, with the most goals from a debut player in franchise history. He beat out Scott Mellanby's 30 goals, which was set way back in the 1993-94 campaign, Florida's inaugural season.
This was the most amount of goals scored by a Panther in a single season in ten years when Olli Jokinen finished with 34 goals in the 2008-09 season.
Hoffman is the only other player since Olli Jokinen and Pavel Bure to reach the Panthers' top five goals in a single season in franchise history, with Aleksander Barkov's 35 tally just missing out.
This tally also puts him at 18th in the NHL in goals scored this season, tied with Calgary's
Johnny Gaudreau and Boston's Brad Marchand.
Hoffman also beat out a lot of other well-known talents, including Penguins all-star Sidney Crosby, Blackhawks Captain Jonathan Toews, and Blues sniper Vladimir Tarasenko.
Hoffman also broke one other significant franchise record: longest point-streak in Panthers history.
The previous record was set by Pavel Bure in the 1999-2000 season, where Bure went 13 straight games getting at least one goal and one assist over that time frame.
Hoffman went 16 straight games registering a goal or an assist this season, with 10 goals and 10 assists over that time frame.
Hoffman had three multi-point nights across that stretch, with two multi-assist games versus Edmonton and Ottawa. To put it in perspective, Hoffman registered at least one point in every game from October 13th to November 23rd.
For personal records, Hoffman had quite the year. At 29-years-old, Hoffman set career highs in goals, points, power play goals, power play points, and shooting percentage during the 2018-19 season. Not bad for someone who cost just three draft picks (2018 4th, 2018 5th, 2019 2nd).
So, how was he able to break these personal and franchise records? How did Mike Hoffman, who was traded out of Ottawa after some locker room controversy surrounding Erik Karlsson, go on to break records at 29?
The answer is simple. The Panthers have missed a sniper for a while now, and it's showed on paper.
With a lack of a true power-play goal scorer, the Panthers power play has bordered from pedestrian to poor.
Enter Mike Hoffman, who bagged 17 power-play goals across this season, and has helped the Cats' man advantage rise to one of the league's premier power plays.
Goals like these were part of the reason why the Florida Panthers had a top three power play in the NHL during the regular season.
Teams with lethal power play options, like the Washington Capitals and Alex Ovechkin, are able to game plan man advantages around one player.
Hoffman's movement off the puck gets him free of Winnipeg's Andrew Copp, who pursues Mike Matheson at the point.
The two Mikes play a 1-2 pass, giving Hoffman plenty of space to walk into and fire his wrist shot past Connor Hellebuyck to tie the game.
Hoffman bounced between lines and positions for a lot of this season. He started the season on the top line, playing on the right side with Barkov centering and Dadonov on the left.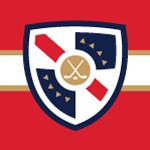 Want your voice heard? Join the The Rat Trick team!
Write for us!
Soon enough, he was relegated to the second line to provide goal support with Vincent Trocheck's injury. He even dipped as low as the third line for around a month when Frank Vatrano's form picked up.
When Trocheck came back, Hoffman nestled well with him on the second line, playing a lot of huge games down the stretch.
One of the best overall games that Hoffman played this season came on Valentine's Day when the Panthers topped the Calgary Flames 3-2 in the shootout.
To go along with this thunderous goal, Hoffman showed off some solid wing play all night. Hoffman may not be the most skilled player with the puck in the Cats forward core, but he does really well to hold the puck up for his teammates.
Before his goal, Hoffman did very well to stay patient with the puck in the zone, waiting for Mark Pysyk to join the attack.
Pysyk took the shot from the point, which got to Dadonov in front, who potted an uncommonly gritty goal.
Hoffman's 34 assists aren't what he was known for this season, but it would be harsh not to at least give Hoff's playmaking a mention. His assist tallies fell just one point behind a joint-career high that Hoffman set back in 2016-17.
This kind of playmaking patience was on display here when the Panthers won 4-3 in Colorado after trailing twice.
Hoffman's play in the extra period was also massive for the Panthers, with six game-winning goals this year.
This play shows Hoffman's ability as a skater and a playmaker, as he blasts forward off the faceoff win.
He's not quicker than Sam Girard, but knows this, and realizes to hold up for support. He does well to pivot around Girard, setting up Aaron Ekblad to win the game.
It's safe to say that the Panthers taking a risk on Hoffman after the issue between him and Karlsson has paid off for Florida.
Hoffman's career season was a huge success for the Panthers offense, including the power play, who have needed a player like him for seasons.