Florida Panthers Home Opener Versus Leafs Will Serve as Early Litmus Test
The Florida Panthers' revamped defense will be put to the test against the potent Toronto Maple Leafs offense.
The Florida Panthers' home opener tonight features a divisional showdown against the Toronto Maple Leafs.
Toronto enters the matchup fueled by a fervent desire to avenge their unsettling second-round exit at the hands of the Panthers last year, heightening the anticipation surrounding the game. This contest provides Toronto with an opportunity to demonstrate their growth and determination to overcome past setbacks.
The Panthers' defense faces a formidable challenge, tasked with containing the revamped Leafs' offense, which poses a significant threat. This new-look Toronto squad is spearheaded by star players Auston Matthews, Mitch Marner, and Captain John Tavares. Additionally, the additions of Matthew Knies and winger Tyler Bertuzzi to the Matthews/Marner line add depth and grit to a talented and well-compensated Leafs roster, which undoubtedly carries high expectations for the season.
On the Panthers' offensive front, the team aims to build upon the chemistry developed during the preseason, particularly among Aleksander Barkov, Carter Verhaeghe, and Evan Rodrigues. However, the recently sustained lower-body injury to Sam Bennett necessitates adjustments, and the top-line may shoulder additional responsibility in his absence.
Bennett, currently in the third year of his four-year, $17.7 million contract, plays a pivotal role as Florida's second-line center when the team is operating at full strength since his acquisition from the Calgary Flames at the NHL trade deadline in the 2020-21 season. With Bennett temporarily sidelined, the spotlight shifts to Eetu Luostarinen, who has transitioned from his position as the third-line winger to center of the second line.
In addition to the player dynamics, all eyes will be on Sergei Bobrovsky, whose exceptional playoff performance last season played a vital role in the Panthers' success. As the regular season commences, there is heightened scrutiny on Bobrovsky to replicate elements of his playoff form, which could significantly impact the Panthers' long-term prospects — as they already have in the short-term.
Nonetheless, the outcome will not hinge solely on goaltending. The Panthers must maintain their trademark intensity and cohesion if they are to achieve sustained success. With Montour and Ekblad sidelined until further notice, the ability of this defensive core to keep the game close will play a crucial role contributing to the team's win total the first few weeks of the season.
This matchup serves as an early litmus test for both teams, offering valuable insights into their current form and determination. While the game's result will not define the entire season, it unquestionably sets the tone for an exhilarating campaign ahead.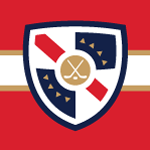 Want your voice heard? Join the The Rat Trick team!
Write for us!