Florida Panthers arena to be renamed Amerant Bank Arena
FLA Live Arena will be no more as the Florida Panthers announced that they have reached a deal with Amerant Bank to rename their arena as Amerant Bank Arena.
See you at puck drop, @amerantarena 😸

We are proud to welcome @amerantbank as our new naming rights partner!

📝 » https://t.co/q7eZjJJM5z pic.twitter.com/VB2l26f5xR

— Florida Panthers (@FlaPanthers) September 19, 2023
If the name sounds familiar, then it may have to do with seeing Amerant Bank on the sides of Panthers player's helmets the past two seasons. First having been the helmet sponsor for home games in the 2021-22 season, Amerant's sponsorship expanded to home and away games last year.
Conclusion of a two-year search
The Florida Panthers' search for an arena naming rights partner was a two-year effort that began once Truist Bank opted not to renew their naming rights agreement for the then BB&T Center after the 2021 season.
Without a naming rights agreement in place, the name FLA Live Arena was taken until one could be found.
Term of the deal alluding to something big down the line?
As reported by Sports Business Journal, the naming rights agreement with Amerant Bank is a five-year deal. This will cover the naming rights for the arena up until the Florida Panthers' lease for the arena with Broward County expires in 2028.
With Broward County officials previously stating their desire to redevelop the property that Amerant Bank Arena currently occupies, with or without a new arena for the Panthers, we should be expecting even more significant arena news in the coming years.
For now, though, the Panthers can enjoy the fruits that their efforts in building a competitive on-ice team the past few seasons and hosting a successful 2023 NHL All-Star game have brought them.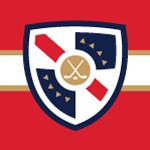 Want your voice heard? Join the The Rat Trick team!
Write for us!