Is MacKenzie Weegar a First Pairing defenseman?
MacKenzie Weegar has often been underappreciated not just by the Panthers fanbase, but by the team as well.
Last year he only played the fifth most even strength minutes for Panthers defensemen, and he was still the most consistent defensively, by a fair margin too. With a new coach, MacKenzie Weegar had an opportunity to earn more ice time and a more significant role, and not only has he done that, he's playing like a first pair defender through the Florida Panthers' first six games.
Joel Quenneville called his performance against the Devils "noticeable", which is not something you often want to say about a defenseman, certainly ones that have suited up for the Panthers.
He hasn't just been showing up in box score stats (not something he does very often), but in every element of his play, he has been more than noticeable, he's been at times dominant. For a team that has been looking for that kind of player on the left side of defense for a long time, having these kinds of performances come from him is a welcome surprise.
Weegar already has two goals and four points in six games, last year he had four goals and 15 points in 64. With more minutes, Weegar is not only one of the best Panthers in terms of shot shares, but in expected goal differential, game scores, and through his move to the top pair after only three games.
His pairing with Anton Stralman was incredibly solid defensively, but wasn't doing much in terms of generating offense. With Aaron Ekblad, he's developed a bit of a killer instinct; a knack for calmly driving play through smarts and an ability to read and react to the game rather than thinking about it on the fly. Panthers defensemen too often out thought themselves in recent years, but Weegar doesn't do anything like that.
Last year, Weegar was one of the best Panthers defensemen at breaking up zone entries, and he was also one of the best league wide, too. Putting him with Aaron Ekblad, who is the best defender in the league at doing that, creates a pair where not only is creating offense against them difficult, but it's even more difficult to simply dump the puck in.
Weegar's stick checks to break up zone entries have been a marvel to watch on the left side this year, because teams know that trying to rush down Ekblad's side on zone entries is not going to succeed. So not only has Weegar been targeted, but he's fought back and won those duels every time he's been asked to. He did that paired with Stralman, too.
Even though Joel Quenneville isn't asking Panthers defensemen to lead the breakout in the same way that Bob Boughner did, when he has moved the puck with speed through the neutral zone, he's done so confidently, strongly and consistently.
Opposing forwards on the backcheck are having a difficult time taking the puck off him, because he's so smart positionally too. He doesn't rush the play in the offensive zone by taking ill-advised point shots, but rather simpler and smarter plays that makes it easier for the team to establish an offensive zone presence.
Putting him with Ekblad has actually heightened his best qualities and allowed him to take a few more risks offensively, which has given him a chance to show that he's not just a defensive defenseman.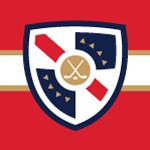 Want your voice heard? Join the The Rat Trick team!
Write for us!
For as good as Weegar has played through the first six games, is it necessarily a good sign that he's been so clearly the best defenseman? Joel Quenneville's arrival hasn't exactly seen the Panthers let in fewer goals or make fewer defensive mistakes.
Players like Aaron Ekblad and Mike Matheson should be taking a step forward in a major way, and while they have looked more consistent than in recent years, being outshone by someone who was 18 times a healthy scratch last year is something of a double-edged sword.
Can Weegar be the best defenseman on a playoff bound team; especially on this team with this much money invested in the blue line? Is six games too small a sample size to believe that Weegar can extend this over a much longer stretch?
Not many thought Weegar had the chance to do what he's done after a stop-start tenure in Florida to begin with, where he should have been given more chances yet wasn't. But with Joel Quenneville's ability to pluck talent and performance out of players where it didn't seem like there was a lot to work with, Weegar has become quite the beneficiary of that. The more he has played, the better he has looked and the more responsibility he has been given.
On a poor team last year, Weegar rose above the fray and improved the game. For a team that still has defensive questions now, he's still rising above the fray.
As this team gets more familiar with Joel Quenneville's system, and perhaps gets better goaltending, could Weegar truly become a consistent, legitimate, top pairing defenseman? He's come this far after all he's been through, so why doubt him now.