Florida Panthers Did Splash the Cash, But Did They Become What They Set Out to Be?
Ever since February when it became clear that the 2018-19 season was a lost cause, it's been telegraphed that this would be a big offseason for the Florida Panthers.
They confirmed their intent by firing Bob Boughner and paying Joel Quenneville a king's ransom to be coach, but the roster still needs major surgery.
On July 1, the Cats did splash the cash and made four notable signings, but have those new players elevated the team to anywhere near what they set out to be, or what they indicated they were trying to be?
Sergei Bobrovsky has been destined to be a Panther since the turn of the calendar. Since he began making noises about leaving Columbus, everyone zeroed in on Florida being his destination.
Even with the Panthers perhaps bidding against themselves, Bob still received a seven-year, $70 million contract, making him the second-highest paid goalie in the league.
Bobrovsky has had a .922 save percentage over the last three seasons through peaks and valleys, tying him with John Gibson for the best figure during that stretch, though last season he was only a .913, just a nudge above league average.
According to Sean Tierney's wonderful shot maps, his xG was around 2.57 and he gave up 2.452. James Reimer gave up 92 goals on an xG of 80.02, for comparison.
Florida would gladly take all of that after only having an .892 save percentage last season, second worst in the league. With that figure from Bobrovsky, the Panthers would've been a no doubt playoff team.
Projecting goaltender aging curves and performance throughout time is basically impossible, but figuring Bobrovsky can be somewhere near his relative average in Goals Saved Above Average, where last year he was 23rd in the league, the Panthers will be getting better than league average goaltending on a consistent basis, which will be good for at least a handful of wins over the next few years.
If he doesn't regress in the Panthers "cup window," or the next three years, then they stand a chance to have a Vezina-caliber goalie for more than half the season, which is not something they've had since pre-04 lockout Luongo.
Viewing this contract through the prism of that "cup window" is difficult, but during those three years, it could be of very good value for potential top-five goaltending in the league.
Beyond that, getting that contract to go away could be difficult. While the cap will increase dramatically by that point, and while the Panthers will have Spencer Knight in the NHL at that point too, unburdening themselves of that contract will be a challenge.
But sacrifices must be made and risks must be taken in order to attract talent like Bobrovsky, and Dale Tallon and company were willing to take that risk. While his AAV is perhaps a touch too high, the reward outweighs the risk for when it matters most.
Anton Stralman is not only the Panthers' first Swedish player in five years, but he's also the first indication of how the team wants to address their myriad of defensive issues from last season.
Last season was rough for Stralman, with a -4.1 relCF% according to Hockey Reference, and playing only 47 games, his lowest total in a full season since 2012.
His AAV is also an overpay; relative to Evolving Wild's contract projections, he's being paid a full $1M on average more than expected.
But he can still control the blue line very well and has the balance in his game to pair neatly with Mike Matheson, who absolutely needs a partner like him to rebound after his terrible 2018-19 season.
Stralman will work on the Panthers' blue line if he's deployed properly by Joel Quenneville and not asked to do too much.
The contract could be a major problem in its third year, but given good coaching and deployment, Stralman could help balance the defense group by giving it something it has desperately needed in terms of a different style of play. Matheson stands to benefit too, and he needs the boost badly.
Brett Connolly was a former top 10 overall pick that flamed out in Tampa, got second chances in Boston and Washington and took advantage of them.
He's actually been one of the league's better 5v5 goal scorers in recent years, including 21 of his 22 goals last year playing predominantly with Lars Eller as his center.
He's also shot at nearly 16% or better in the last three years, which could be the sign of a very good shooter, a trend in Washington that won't be repeated in Florida, a prime candidate for regression, or all of the above.
In terms of puck possession, he's very similar to Frank Vatrano in that he's a high-event forward; certainly a generator of offensive, but weak defensively.
Four years may be a touch too long, but the cap hit at $3.25M AAV is reasonable, and there's value if he can prove to be a legitimate shooter, especially if he gets some second power-play minutes.
For a team that needs a little more scoring depth, he's a risk worth taking, even if he's almost identical in role and skillset to Vatrano.
Noel Acciari is a fourth-line grinder who was overpaid by any measure but is valuable defensively.
His biggest value may come in his mere presence; it may mean that the Panthers don't bring back Troy Brouwer or Riley Sheahan, who were both awful last season, and it may mean that Colton Sceviour becomes expendable, opening another roster spot and a little cap space to play with.
He did play well for Boston in the postseason last year, and any offense he brings is a bonus. As a fourth-line stalwart, the Panthers have certainly done worse in previous seasons.
Most of the frustration for the Panthers come from who they didn't bring in: Artemi Panarin. They certainly appeared to have made every effort to bring him to South Florida, but the draw of Manhattan and the Rangers seemed to be too strong to overcome.
Panarin would've changed the Panthers fundamentally in a way that these three other signings certainly couldn't do, but it seems that his choice was something above what the Panthers could offer.
Using Sean Tierney's WAR Lineup Creator, plugging in the Panthers projected lineup would, give or take a little, produce about 99 points, which would be enough to make it into the playoffs as a wild-card team.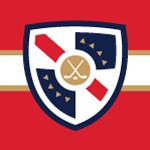 Want your voice heard? Join the The Rat Trick team!
Write for us!
Should Sergei Bobrovsky exceed what he did last season, which is a reasonable enough projection, then said prediction would improve by a little bit.
Making the playoffs this season is a bare minimum for Florida, so that would be an important step one. But would be they be legitimate competitors with Tampa, Toronto, and Boston in the postseason? That remains an open question.
They would have the goalie to potentially steal a series, but would they have the horses to compete with at least two of them just to get to the Eastern Conference Finals?
What's still left for Dale Tallon and company to accomplish? There's still a need on the left side of defense behind Yandle and Matheson, and that needs to be addressed.
Whether it comes from inside the organization, such as Ian McCoshen taking a dramatic step up, or from outside, it's a hole that needs to be filled.
Thankfully, the Panthers have a valuable trade chip in Mark Pysyk, who has a reasonable contract and is a right-handed defenseman, which are incredibly valuable.
He should be on the move to at least clear cap space, but perhaps to bring in another body at D. Perhaps a team like Toronto could be interested in him once again.
Colton Sceviour may now also be expendable, and it shouldn't be difficult to trade him if the situation arose. The forward group needs another addition, whether it be Owen Tippett or Aleksi Heponiemi flashing at camp, or someone else (Nikita Gusev, perhaps?).
While the Panthers are no doubt better than they were last season, largely down to Joel Quenneville and Sergei Bobrovsky, are they true competitors with the East's three beasts that sit right above them in the Atlantic? That is an open question still.
There are more moves to be made this offseason, and the picture is still incomplete, but are the Panthers going to be able to take advantage of a legitimate winning window in the next three years? They're off to the right start, but they cannot rest on their laurels and think they're there yet.
Because in the end, their competitors certainly aren't.