Florida Panthers Game 1 Preview: Cats Visit Tampa Bay to Kickoff the Season
Tonight, the Florida Panthers open their 25th season (in 26 years, thanks a lot, 2004-05) on the road against the Tampa Bay Lightning.
Tampa Bay is coming off an awe-inspiring 54-23-5 season in 2017-18, a season which saw them make the final four before dropping to the eventual Stanley Cup Champion Washington Capitals in seven games.
The Florida Panthers, in the meantime, posted a 44-30-8, good enough to just miss the postseason by one measly point.
It's the first game of the season, so everyone's 'magic number' is nearly incalculable. By the same token, it's anyone's ballgame (forgive the baseball colloquialism).
After tonight's contest, the Panthers get five days off before a quick two-game homestand, against the Columbus Blue Jackets and Vancouver Canucks.
The Lightning will also enjoy five days off but continue with four more games at home afterward. They'll face the Canucks, Blue Jackets, Hurricanes, and Red Wings before finally hitting the road.
When Last We Met…
The last time these two clubs faced off was on March 6th of last season, when the 46-17-4 Bolts topped the 32-25-7 Cats in overtime by a 5-4 scoreline in front of a raucous 19,092 fans at Amalie Arena.
Nick Bjugstad netted a hat-trick on seven shots, while Evgeni Dadonov, Aleksander Barkov, and Keith Yandle each notched two assists, with Vincent Trocheck lighting the lamp for his 25th goal of the season in the loss.
Roberto Luongo took the defeat, saving 28-of-33 shots. Nine Tampa Bay players scored at least a point, led by Yanni Gourde's two goals and a helper. Aaron Ekblad made us look at the silver lining after the contest:
"You've got to be optimistic and, not satisfied, but somewhat happy about that one. We came back from a 4-2 deficit in the third period. We showed extreme heart and courage playing the way we did in the third."
In Tampa Bay's last game, they were shutout for the second time in a row by Braden Holtby in Game Seven of the Eastern Conference Finals.
Andre Burakovsky scored twice, and Holtby stopped all 29 shots to send the Capitals to the Stanley Cup Finals. Lightning coach Jon Cooper was congratulatory after the final horn:
"Just know from personal experience, to get this far you need breaks to go your way. I just felt we pressed and pressed and pressed. They got the breaks they needed. We didn't. Over a series, they probably earned those breaks because they've got a [heck] of a team. Obviously, they gave us everything we could handle and more. I congratulate them."
The Panthers last game – April 8th of last season – would see the Cats claim their fifth win in a row against the 50-20-12 Boston Bruins.
Frank Vatrano scored a goal and an assist, Jared McCann had two helpers, and Henrik Borgstrom, Evgeni Dadonov, and Maxim Mamin each put one between the pipes for the win.
James Reimer earned the win by stopping 33-of-35 shots, despite getting relieved midway through the third period by Roberto Luongo, who saved all eight shots he faced.
Panthers coach Bob Boughner looked forward after the game:
"Yeah, we are extremely proud of this group, the effort they put forward, especially in the second half of the season. The message after the game from me to them was remember how bittersweet this feeling is. … We will go home, relax, work out hard, and get back here and try to pick up where we left off tonight."
Panthers Milestones
Nick Bjugstad will tie Gregory Campbell in 15th with his 363rd game played with the Panthers. He's currently tied in 16th with Ed Jovanovski. His next assist will give him 98 and will level him with Bill Lindsay in 16th.
Aaron Ekblad will pass David Booth into 25th with his 310th game played with the Cats. His next goal will give him 54, tying him in 18th on the all-time list with Tom Fitzgerald and Tomas Fleischmann.
Evgeni Dadonov's next goal will give him 39 with the Panthers, tying Cory Stillman in 33rd. His next assist – his 48th – will tie him in 46th with Keith Ballard.
Alexander Barkov's next goal will be #101, which will tie him in seventh on the Panthers all-time leaderboard with Rob Niedermayer. His next helper will move him into a tie for ninth place with Jay Bouwmeester.
With one assist, Keith Yandle will move into sole possession of 20th on the all-time Panthers leaderboard, breaking a tie with Jozef Stumpel.
Jonathan Huberdeau's next point will move him into a tie for sixth with Radek Dvorak, with 268.
As for goaltender milestones, Roberto Luongo is so far ahead of every other Panthers netminder that I just need to rank him versus the NHL. He's third with 1,001 games played, fourth with 471 career wins, second with 27,326 career saves, and ninth with 76 career shutouts.
Injury Report
Injury Report is according to hockey-reference.com:
Micheal Haley is dealing with a lower-body injury and will not be available tonight.
Jamie McGinn had back surgery and will not be playing for a while.
MacKenzie Weegar has a shoulder injury and is not in the lineup.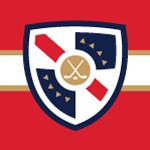 Want your voice heard? Join the The Rat Trick team!
Write for us!
Probable Starting Lineups
Dadonov – Barkov – Bjugstad
Huberdeau – Trocheck – Hoffman
Vatrano – McCann – Malgin
Brouwer – MacKenzie – Sceviour
Yandle – Ekblad
Matheson – Pysyk
MacDonald – Petrovic
Roberto Luongo is likely to guard the crease tonight.
All-Time Series
The Lightning are the Panthers most frequent dance partners, and this will be the 131st meeting between the two. Florida's .592 point percentage is their second best against anyone. They're 65-41-10-14 since inception.
Tonight's game is the first of four this season between the two. They'll play again in Tampa Bay on November 21st, then twice in Sunrise on December 1st and February 10th.
Gametime: 7 P.M., EST, on Fox Sports Florida
Thanks for reading. Like us on Facebook, follow us on Twitter, and subscribe to our daily newsletter to keep up with the Florida Panthers.